Hair and beard styles have resembled as the jewelry of a man that enhances his personality. The styles keep changing and trending as the time passes but there is a hairstyle that has become popular all around the world these days, Hitler Youth haircut. Whether it's a sign of flaming antisemitic movement or it's just the latest fashion statement?
It is well known that this haircut was very popular in Germany during Hitler's reign and everyone is aware of his dictatorship and mentality. But slowly it gained a hype that every man wants to have the same haircut. One Jewish person stated concern over raising the popularity of this haircut in a state like New York. According to him, this is gracing a fear in the Jewish community.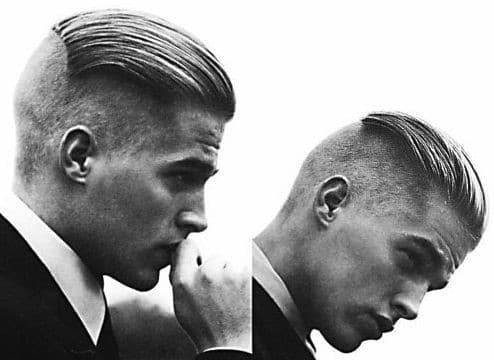 The New York Times in their weekend story about haircut trend, interviewed a barber from Greenwich village, named Sam Buffa. He told in his interview that youths are coming to his salon and asking to portrait the same haircut. Sometimes he strictly avoids referring such haircut but with increasing demand, he has to follow the customer's need.
The original Hitler Youth haircut is included long hair on the top and sides and back is cleanly trimmed. It was quite popular in 20's and 30's but now in the 21st century, the Hitler Youth haircut has also been upgraded. Though the top hairs are still kept long but the sides and back are sharp trimmed with visible hairs. In some cases, the back hairs are kept slick with a dab of pomade.
According to the New York Times, the haircut is gaining popularity due to the retro movies and TV shows depicting 20s and 30s that are getting popular in the state these days. The New York Times also interviewed a photographer, Scott Schuman, who was also wearing the same haircut. He objected to the point that this hairstyle has any connection with Hitler neither its rising popularity is a subject of fear among the Jewish community.
Visit Our Website For More Informative Articles – https://mybeardguy.com/