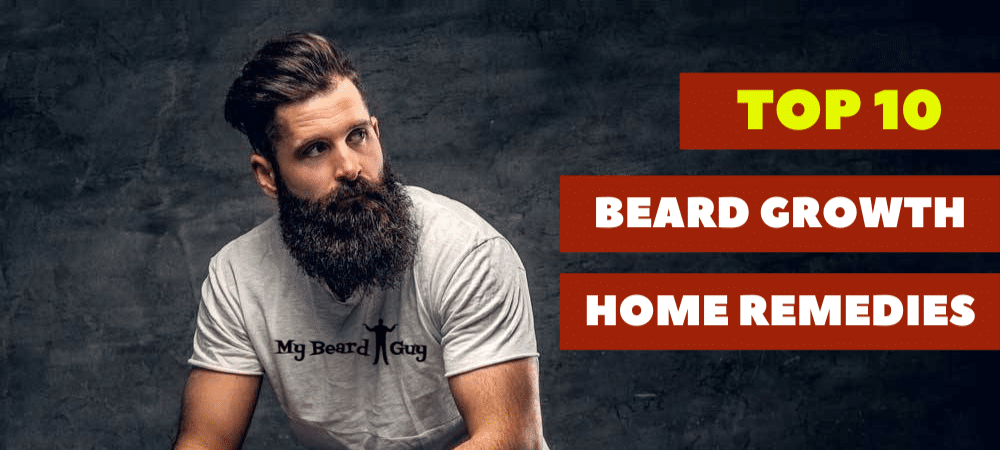 In a bid to grow beards faster, men have used many methods to get thicker, fuller, shinier, and stronger beards. Some have even gone as far as having beard implants. While many are open-minded to try anything including medications, there are those that prefer natural methods and to also make it more convenient for them; they go for home remedies. If you want to use home remedies, here are the top ten beard growth home remedies that work wonders.
1 – Coconut oil as a beard growth remedy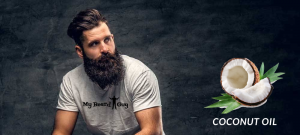 Coconut oil has long been used in the world to grow healthy hair, and it is now one of the top oils being used in beard growth. This oil has numerous advantages that facilitate the growth of hair and increase the rate of growth. Coconut is known to have deep conditioning effects. It has fatty acids, and the oil from coconut has deeper penetration capabilities into the skin and thus is moisturizes the hair follicles. It also can combat dandruff and thus promote healthy follicles and improve hair growth. We know that dandruff is an enemy to hair growth. Coconut oil helps with this.
In using coconut oil, you can mix it up with rosemary oil. Once the two have been thoroughly mixed, apply it on your beard area. Leave the mixture in for around 15-20 minutes before washing it off. While rinsing the mixture, ensure that you use cold water. When you apply the oil, massage the beard area for three to five minutes. This makes the results more pleasing. Always do this three times in a week for better results.
2 – Remedies for facial hair growth – Eucalyptus oil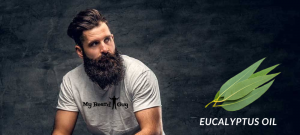 Eucalyptus oil is also an essential oil in hair growth stimulation. It is a favorite product in the market because of its extravagant benefits that result in pleasing beards that are healthier, stronger, shinier, and fuller. Eucalyptus has the following properties: anti-infectious, anti-bacterial, anti-inflammatory, and more. Eucalyptus is known as an excellent agent that facilitates blood vessels cleansing. As a result, there is a stimulation of the follicles. This has been tested and certified. Other than that, it is also excellent for improving the hair's shine, thickness, as well as strength.
When using this oil, you can mix it up with olive oil or sesame oil for better results. You can also mix it with water. When you have combined eucalyptus oil with either of the other ingredients, you can gently massage it on your beard area for a few minutes and leave it for around 20-25 minutes. After this, wash it off with cold water.
3 – Home remedies to grow a beard faster – Olive Oil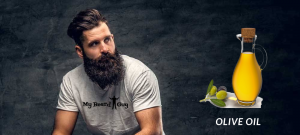 Olive oil is excellent when it comes to dealing with thinning beards or hair loss around your beard area just as it is with the hairs of your head. One beautiful property of olive oil is that it has DHT reduction properties. It works to ensure there is a reduced production of dihydrotestosterone (DHT) which is the primary reason for hair thinning and falling. This hormone will typically attack the hair follicle and weaken it. This will result in the hair falling. There is always an overproduction of this hormone when one is stressed, have a hormonal imbalance, and imbalanced sugar levels. Olive oil will help you fight this whether ingested or applied on the beards. It is also an excellent conditioner and nourishes the follicles. This will, in turn, stimulate hair growth.
To use this oil, you can combine it with eucalyptus oil, coconut oil or other specific oils. When using with coconut oil, mix them in a ratio of 2:1 (2 portions of olive oil). Apply the mixture on the beards and let it sit in for around 10-15 minutes then rinse off.
4 – Home remedies to make your beard grow – Balanced Vitamins
For healthy hair, you will need a balanced intake of vitamins A, C, and E. These vitamins are vital for hair growth stimulation. They are excellent at maintaining follicles and sebum. When your follicles are healthy, the results will be healthy hair. Remember, sebum is also vital for shinier hair.
These vitamins will also improve the circulation of blood to the hair follicles, and this will translate to a better environment for hair growth. This is because there will be a more abundant supply of oxygen and nutrients to the follicles. This will improve the rate of beard growth. The results will be fuller and shiner beards. Therefore, always ensure that your meals are full of these vitamins so that you can have a sufficient supply of vitamins.
5 – Home remedies for beard growth – Alma oil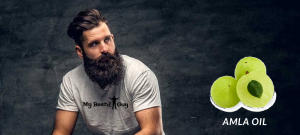 Alma oil is used widely for hair growth because it houses numerous advantages that aim at giving you the amount of hair you want on your head and also your beards. It maintains your beard scalp healthy by optimizing the pH levels of the follicles. It is also excellent at eliminating dry flakes from the beard area leaving a great environment for hair growth. Alma oil is also full of vitamin C which is a great antioxidant that fights free radicals and thus keeps your hair from aging. When using Alma oil, massage it gently o your beards, leave it to sit in for a few minutes, 20-25 minutes and rinse off with cold water.
You can also mix Alma oil with mustard leaves. Grind the mustard leaves and add the Alma oil to make a paste. Follow the above procedure for use with this paste.
6 – Cinnamon And Lemon as natural remedies to grow a beard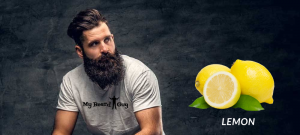 This is a simple process. Take a few cinnamon barks and grind them. Make some lemon juice and add the ground cinnamon 2-3 teaspoonfuls of the lemon juice you made. Apply this paste on your beard area and leave it there for around 20-25 minutes. Using cold water, rinse off this paste. Repeat this process at least twice a week for maximum benefits.
7 – Fats And Proteins as the best home remedy for bread growth

One vital requirement for healthy hair growth is proteins. To begin with, hair is made of keratin which is a tough protein. In your diet, you should increase your intake of proteins; the healthy proteins. Foods that contain healthy proteins that are vital include beans and fish. The foods with saturated fats that are recommended include eggs and animal fats.
These two ingredients are vital for faster and healthier hair growth. They work optimally to grow hairs on your head as well as your beard scalp. Since hair is made of proteins, it needs proteins to sustain it and keep it healthy and robust. These two will do this job wonderfully.
8 – Hot Oil home remedies for growing beard fast

There are several oils that we have mentioned in this article. You can use these oils to perform a hot oil treatment for your beards. This is a kind of massage that used hot oil in the processes. You can mix any two or three of the oils mentioned above. After mixing the oils, warm the mixture in a microwave for just a few seconds. Do not let it become too hot that it burns. Pour a generous amount of the warm mixture on your palms and apply it to your beards. Gently massage the mixture in a circular motion for around ten to fifteen minutes then stop. Rinse the oil off using some lukewarm water.
For you to get maximum benefits, you can do this twice a day, and in no time you will have the results you craze. Remember, massaging your beards will stimulate blood circulation to the follicles and this will increase the supply of oxygen and nutrients to the beard scalp and consequently follicles.
9 – Facial skin exfoliate beard growth home remedies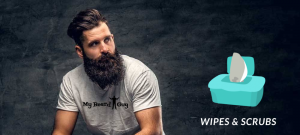 There are so many advantages of exfoliating your skin. When you exfoliate your facial skin, you will remove the dead skin that has accumulated on your face and thus hinders healthy facial hair growth. It also helps to remove sebum buildup from the skin pores which will consequently prevent acne and thus enhance hair growth.
When exfoliating, you can use self-made facial scrub from the products that you have at home. There are so many ingredients that you can use to make DIY facial scrubs, but the following are the most popular.
A mixture of olive oil and brown sugar

The mixture of olive oil and rock salt

A mixture of brown sugar, honey, and lemon juice

The mixture of ground coffee with olive oil or water

A mixture of ground oatmeal, salt, and water
After you have prepared your scrub, scrub your face in a circular motion for a few minutes then wash off the scrub.
10 – Always Hydrate Your Facial Hair & Yourself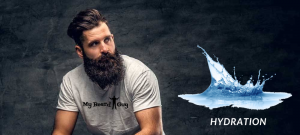 Water is life without any doubt. It is also life to your hair follicles. Drinking the recommended number of glasses of water per day will give you healthy, stronger, fuller, and thicker beards.
With a great supply of water, your body will be able to flush toxins out of your body leaving you healthy. It will also prevent dryness, itchiness, and appearance of flakes which discomfort the follicles. Stay hydrated to avoid all these.
The above-mentioned home remedies for beard growth are effortless to make, and they will give you maximum benefits. They are also convenient and therefore eliminate your excuses for not having thicker, fuller, stronger, and shiner beards. These remedies also help with hair growth and therefore you will enjoy faster beard growth in just a short time.
My Top Pick For Herbal Beard Growth Products
Beardilizer Beard Supplement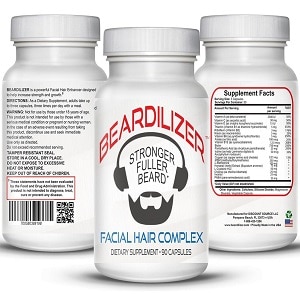 Beardilizer Supplement is a dietary supplement to that is formulated with 100% natural and herbal ingredients that provide essential vitamins and minerals to your facial hair follicles. The supplement guarantees to provide you longer, thicker and fuller beard in just 3-6 months. Prominent ingredients included are biotin. fucus, vitamin C, B1, B2, B6, B12 and copper.
Beardilizer Beard Wash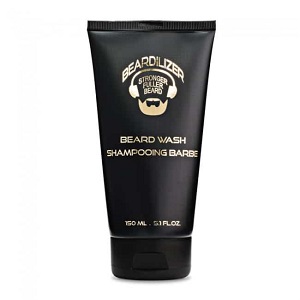 Beardilizer Beard Wash is a herbal beard shampoo to keep your beard nourished, hydrated, and healthy. This beard wash is an antibacterial solution to give your beard a gentle sheen, prevent rashes and irritation, clean fragnance and adding volume to your beard. This beard wash is formulated with essential herbal ingredients like castor oil, green tea leaves, saw palmetto and aleo vera.
Beardilizer Beard Spray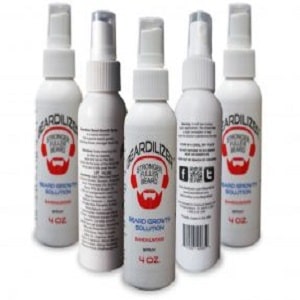 Beardilizer Beard Spray is an all-natural and improved formula for beard growth. This spray ensures a faster-growing, thicker and healthier beard. With the authentic blend of nutrients, it provides nourishing and fortifying effect to the facial hair follicles. The spray is 100% vegan and alcohol-free formula that prevents itchy and dry beard.
Scotch Porter Beard Collection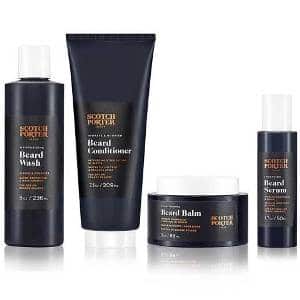 Scotch Porter Beard Collection is a comprehensive combination and package of beard growth and care products that includes a beard wash, beard balm, beard serum, and beard conditioner. Scotch Porter is a prominent name in male grooming market that produces 100% herbal, natural and organic products for male grooming. Each and every product of Scotch Porter is individually capable of growing, caring and maintaining a beard, whatever it is meant for particularly.