A rough beard does not feel pleasant and can (almost) be a reason to completely rattle that thing off. But before you even consider that, you should first try out some of these tips. If you apply them properly, this will result in a softer and more beautiful looking beard.
Dry Beard Oil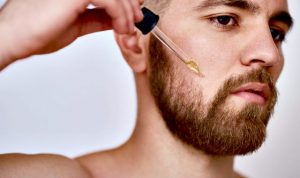 Step one on the road to softer beard is beard oil. This aromatic stuff is constantly gaining in popularity and should certainly not be missing in your bathroom cabinet; whether you have a rough beard or not. Beard oil is without a doubt the most effective way to care for your beard. It brings shine, softness and life to your beard. Beard oil consists of natural oils that take care of your beard and the skin underneath. In this way you also prevent those annoying red bumps and those annoying beard roses.
Use Beard Balm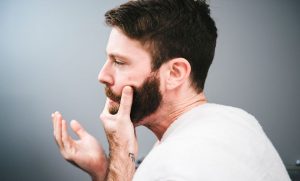 Just like beard oil, beard balm is also a great product to lift your beard to a new level of softness. After a few days of use, you will already notice the difference and it will become easier to apply. There are many different types of beard balms available and yet they are all fairly similar in terms of effect, so don't feel burdened starting with the budget variant.
Moisturize Dry Beard With Conditioner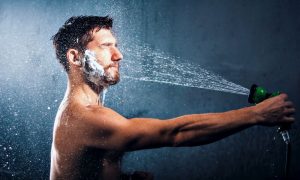 Finally, you can also consider using a beard shampoo or conditioner. This keeps the beard fresh, fruity and cared for. With this product you take the benefits of oil and balm in one. Yet it is very suitable as a supplement to these products. More and more men seem to appreciate the stuff, just for the benefits in terms of hygiene. Especially for the slightly longer beards, it is a very welcome addition to your shower rack.
The perfect routine for a dry beard
Step 1: Wash thoroughly
During your morning shower session you wash your beard thoroughly (not with shampoo but with beard shampoo or regular conditioner) and pat it dry.
Step 2: Apply beard oil
Add the oil to a dry beard. Start at the roots working towards the dots. Use the supplied pipette to apply a correct amount of drops. This depends on the length of your beard.
1 month beard: 3 to 4 drops daily
1 – 3 months beard: 4 to 6 drops daily
3 – 12 months beard: 6 to 10 drops daily
More than 12 months of beard: 10 drops daily
Step 3: Apply beard base (optional)
You could stop with only the beard oil, but if you really want it soft, you prefer to rock the combination. Rub the material warm in your hands for about 20 seconds until a lump-free substance develops and spread it over your beard.
Step 4: Comb or brush
The final step and also the finishing touch is brushing or combing the beard. With this you bring it into model and you also contribute to the softness and care. You also model the hair in the right direction. Use only a special beard comb or brush for this, otherwise it will cause you pain and damage.
Do not expect to see the end result immediately. The longer you use these products, the more you will see and notice the difference in softness. After all, a beard takes time to grow, but also to maintain. But with a little patience you get a lot of beautiful things in return.
My Recommended Products For Dry Beard